The Journey Begins – Research Expedition MetalGate 2021
Friday, July 16, 2021
Afte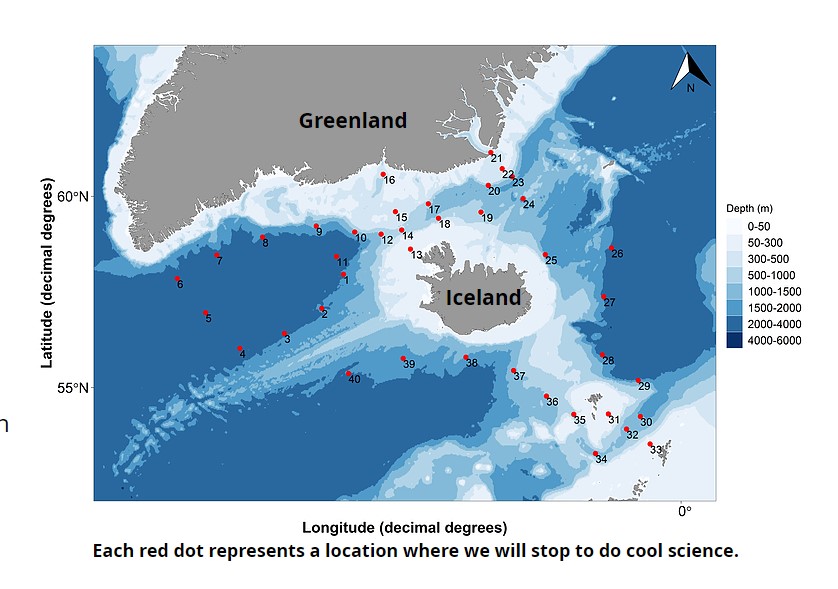 r an overly complicated Schengen Visa process, two weeks of self-isolation, several hiccups with a scientific supplies company, a seafarer's medical exam, a ship safety training course, many (MANY) confusing forms and hellish bureaucratic processes, lots of planning, equipment testing and more planning, I am finally at the airport waiting for my flight to Iceland.
​
In a few hours, I will be joining Research Vessel Pelagia along with 11 other biologists, chemists and geologists from the US, UK, Canada and the Netherlands to study trace metals and phytoplankton dynamics in the Greenland-Iceland-Norwegian Sea region. For an entire month, we will circumnavigate Iceland (!!), stopping at 40 different locations to perform experiments and to collect samples. The expedition has been dubbed MetalGate 2021 and is led by Dr. Rob Middag from the Royal Netherlands Institute for Sea Research.
To say I am excited would be a huge understatement. I cannot wait to get to the ship, to meet new scientists, and to be immersed in science. I cannot wait to see a whole new ocean from a whole new perspective. I am so fortunate to have this opportunity and I cannot wait to start.